LOCAL CLASSES AND RETREATS
---
Renew in the new year, with yoga and meditation along with conscious eating and journaling, at the gorgeous setting of the Bosque Conference and Retreat Center (http://www.bosquecenter.org/). Yoga cost is $155. You can stay at the center for a relaxing inward time for...
Gloria is teaching two classes at Oasis! Yoga & Osteoporosis Class Tuesday      05/17/16 – 05/24/16       03:30 – 04:45 In these two classes, learn gentle chair and standing postures, along with helpful tips on strengthening your bones and breathing...
The best thing about Gloria's yoga classes is Gloria herself! She is compassionate, centered, peace-filled, wise and knowledgeable. Judy T.
THE PLACES WE'VE BEEN
---
UTAH
NEPAL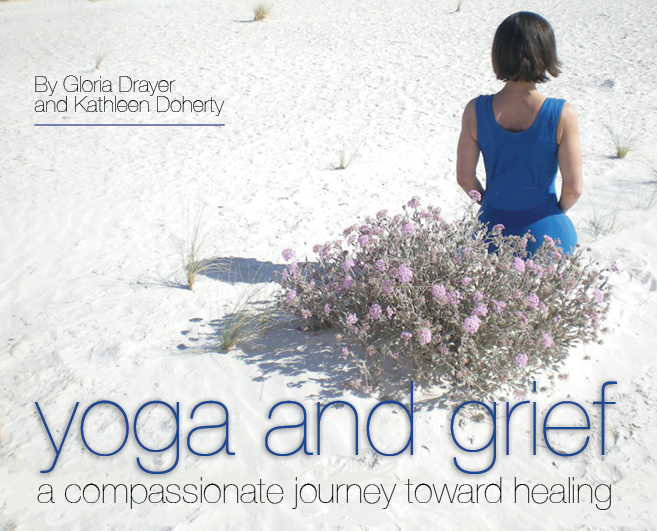 YOGA AND GRIEF
---
Click here to see the Albuquerque Journal's article on Yoga and Grief: A compassionate journey toward healing. See more articles on Yoga and Grief... read more
Workshops on yoga and grief can be arranged if enough people are interested. This is a holistic approach to healing designed for those who are going through the process of grief. These postures consist of a gentle yoga practice that encompasses postures that support... read more